For Mother's Pride, childhood is a celebration and we ensure that our Prideens make the most of every moment. Everyday offers something new for our children, however we have a daily routine to provide a structure to their days. Our day at the most loved preschool offers an amalgamation of individual, group, indoor and outdoor activities that cater to all domains of development.

1. Arrival & Welcome Activity
A great day begins with a good morning! As the gates open, we gear up to welcome our little bundles of joy who fill the castle of love with happiness. A set of activities are planned in the hallway to help Prideens settle down. And, who doesn't love puzzles and block towers? Some months also feature a theme colour that is woven throughout free play activities.
2. Assembly
Every day here is a celebration of life and thus, all the festivals and events are celebrated with grandeur through a special assembly, be it our Prideens' birthdays or festivals like Independence Day, Gandhi Jayanti and Diwali. At our assembly, together, Prideens participate in rhyme sessions and also indulge in physical exercises.
3. Circle Time
Our favourite activity at Mother's Pride is the Circle Time! Here, the toddlers are seated in a circle and the teachers indulge them in fun conversations, stories and puppet play. Circle Time is divided into five rounds:
1. Warming up
2. Meeting up
3. Opening up
4. Cheering up
5. Calming Down
The aim of each round is to allow the Prideens to freely share their thoughts with their peers and learn about their surroundings and the world in a fun way. It also enhances
4. Curricular Activity
At Mother's Pride, letters and numbers are not just modes of expression but our Prideens' best friends. We simply love to be the cupid and introduce them to magic of words and rhymes! Our award winning curriculum books are filled with delightful activities and colourful illustrations to provide a wholesome learning experience with a focus on pre-reading, pre-numbers and pattern writing. Our special rhyme books also introduce them to phonetic sound and improve recognition of words and letters. Other curricular activities include:
1. Computer Galaxy Time
At the computer galaxy the recapitulation of concepts are done as audio visuals for this tech savvy generation to grasp swiftly and easily.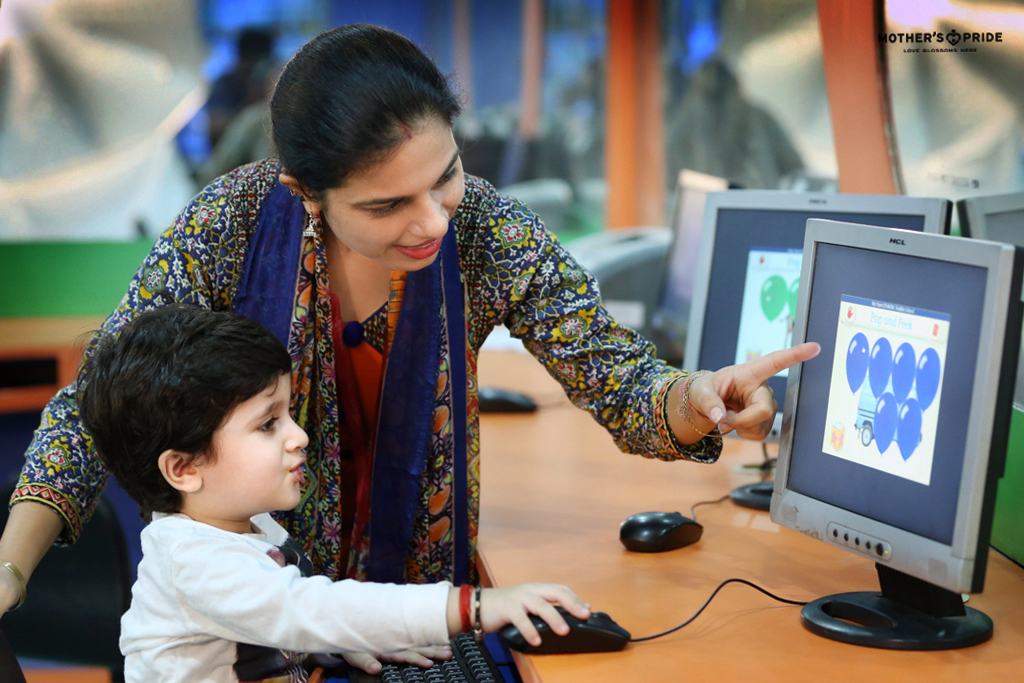 2. Theme Based Activity
The children here learn about the day of the week, the weather and about the monthly theme such as 'My Family'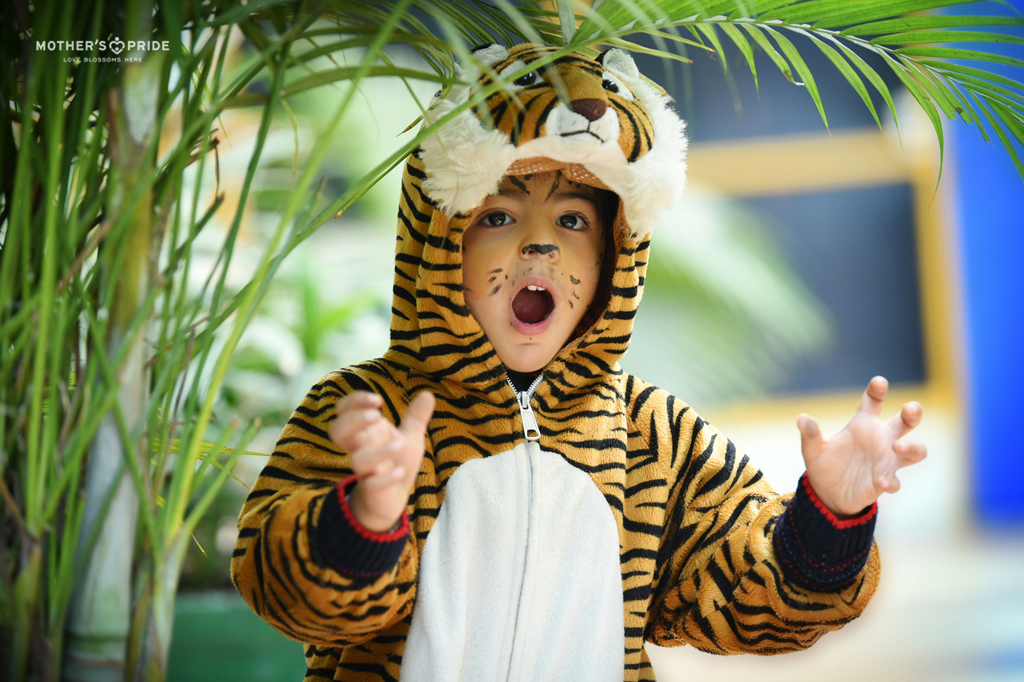 3. Story Time
The teachers recite wonderful stories to the Prideens using props and backdrops which enhances their social habits, imaginative skills and ensures language development.